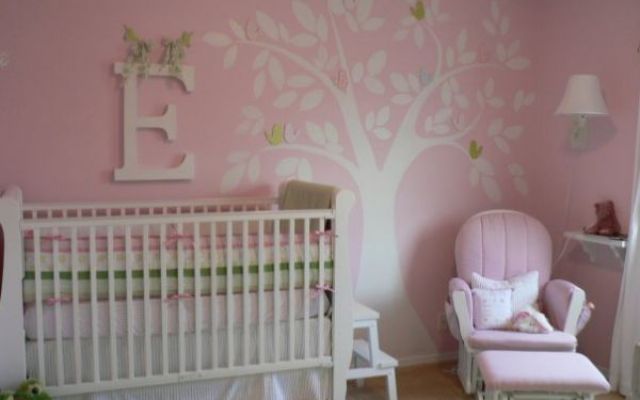 Now that my daughter is the Big 3, it's time to transform her nursery-like bedroom into a big girl's room.
Afterall, she dresses herself, puts the toothpaste on the brush all by herself, and hasn't worn a pull-up (even at night) since she was 26 months old. I know, I am lucky right? That's what I thought ! But regardless of this newfound independence, when it came to picking out colors for her room, I couldn't quite let go of those serene pastels adorning her baby room. I don't want her to grow up too fast! Besides, changing everything out gets expensive and it's wasteful even for a designer!
With some creativity, patience and tenacity to find just the right fabric to marry both of these worlds together, it could be done. Here's what I have been working on so far, and it's all affordable DIY thanks to some wonderful finds and blogs out there helping me along (what we do without them?), so, I am happy to direct you to these tutorials below in resources.
School days are almost here, so you just may have some extra time to spruce up your windows!
Hope you like!
Resources
Pelmet Box Tutorial can be found at Little Green Notebook Blog and here is another great tutorial via My Straw is Glass Blog.
Ottoman can be found here.
P.Kaufman's Harvet Berry Fabric is available through me.
Mona Luna Fabric found here.