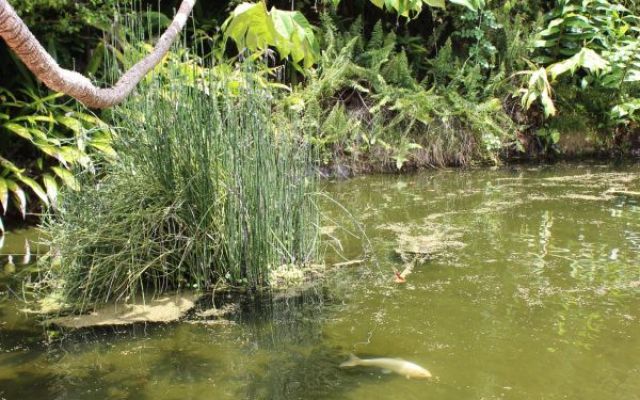 Last week the groundhog declared 6 more weeks of winter, and he was right. It's snowing here in the Willamette Valley which happens every other year down at our elevation anyway. Today, it's cold, like "Minnesota" cold (ok, maybe only at night), and in a desperate attempt to find warmth, I found myself day dreaming of our vacation to Maui last June and looking at old photos. One day we couldn't check in to our condo on the other side of the island until late afternoon. We had some time to kill, so we drove up the Haleakala Mountain, took a peek at the top of the Volcano and upon our descent, we came across Kula Botanitcal Gardens.
What a serendipitous find, I had never seen such a lush tropical garden complete with such a vast variety of bazaar and incredible native plants and blooms in my life! I was in awe of the shapes, patterns and colors, I couldn't snap my camera fast enough!
I love to take photos of flowers, my family knows this about me, so they kindly let me drag behind while walking the paths. (What a treat!). I literally took hundreds of photos, so I am only sharing a few of what I think are the most interesting and represent a full close up view of what I saw.
I can still hear the trickle of waterfalls,the splish spash of the koi fish (with very big appetites) and birds in the trees (and the kah-schzush of my camera lense). If you get the chance to visit, it would be worth making time to visit this very special heavenly spot.
Enjoy!
Please don't use without my permission, if you ask, I will probably say yes. :)